Shooting privato di bondage giapponese
Our private shootings are designed for those who want to photograph bondage in the most authentic way, recreating original situations inspired by Japanese shootings.
We will elaborate with the photographer an elegant and engaging storytelling and scenario.
We are available to shoot in locations with a more modern inspiration and we adapt to the different moods proposed.
Location
Milan – Yugen Studio or elsewhere to be agreed upon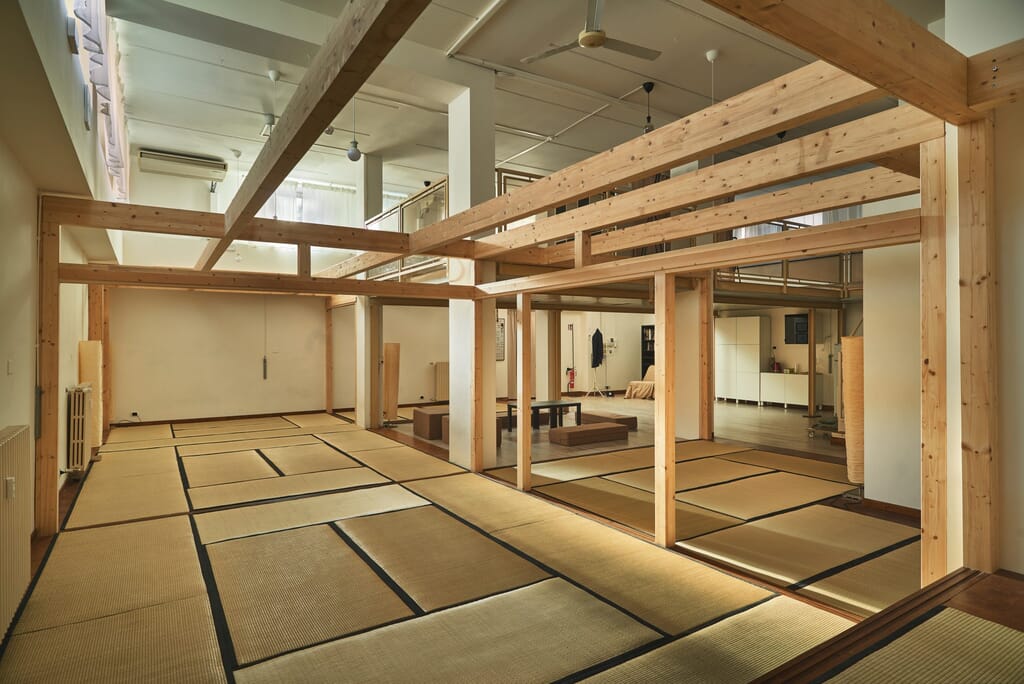 Gear
3 continuous lights 5600K 60W Bowens mont
3 continuous lights bicolor 2700-6500K 200W Bowens mount
4 profile shapers 750W (incandescence)
4 strobes 400W with HSS (Godox AD400PRO)
Ceiling railsystem
1 boom stand
5 stands
2 medium stands
2 small stands
2 softbox strip 20x90cm,
3 softbox strip 35x150cm
1 parabolic softbox 120cm
paraboles
snout
Performer
Kirigami e Tenshiko sono una coppia di performer che ha saputo unire la potenza dell'immaginario tradizionale del kinbaku giapponese con la raffinatezza dell'erotismo di Utamaro e di Tanizaki.
La bellezza delle loro rappresentazioni nasce dal clima di fiducia e totale accettazione, in cui la corda -simbolo atavico della perdita di controllo- legando il corpo, libera il vissuto emotivo interiore dei protagonisti.
Gli ideali estetici che li ispirano, e che perseguono con passione viscerale durante le loro esibizioni, sono il wabisabi e lo shibui. Semplice austerità e ruvida essenzialità. Naturalmente declinati in versione crudamente erotica.
Yugen Studio
This is our location dedicated to shootings, classes and private shows.
It lends itself particularly to those who like to shoot in a context very similar to that of Japanese SM magazines that are of great inspiration to us.
40 tatami mats, exposed beams, rails typical of houses in Japan, a perfect atmosphere for a traditional erotic imagery.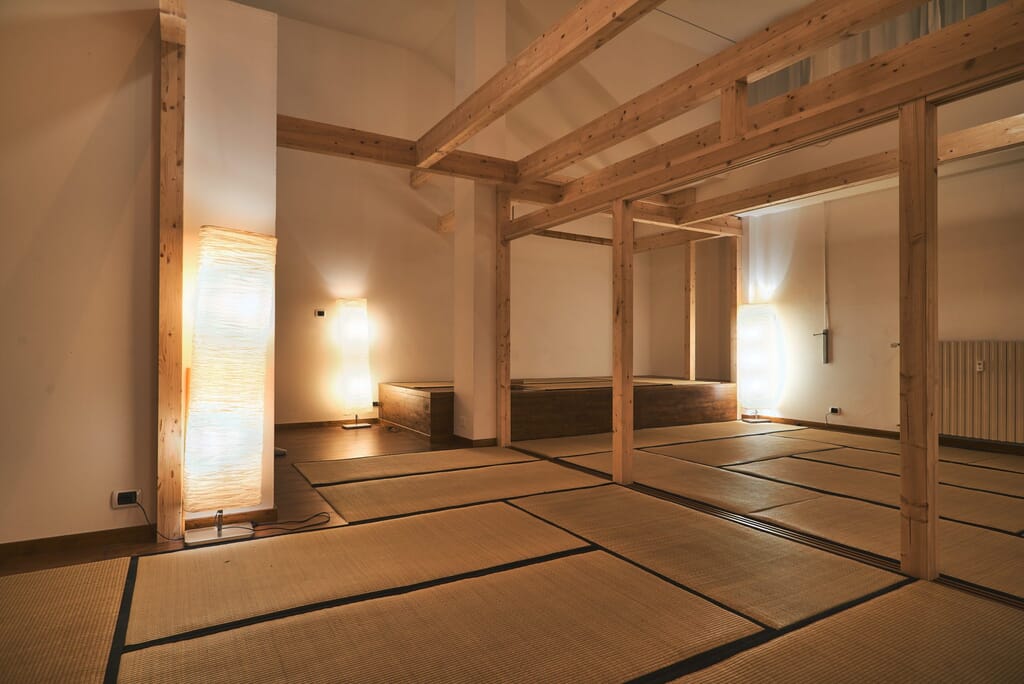 Book now