Depending on the situation, I personally use strong ropes made in Italy with tossa, or softer ropes made in Japan (asanawa), and many more. All the ropes I use are available for online sale at Vivere Zen.
Ropes for sale online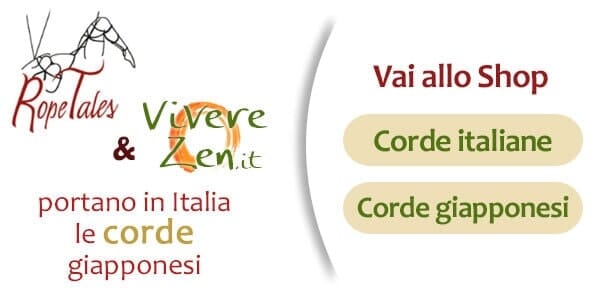 When people buy completely raw hemp or jute made ropes, they usually treat them to make them softer and more comfortable to touch. The most widely used process consist in boiling ropes and let them dry, often under tension; then it is possible to pass the rope over a flame to remove the fuzz. Finally rope can be oiled with natural greases or, according to others, wax. I make the whole treatment on sold ropes upon request.
Some ropes, made with the Japanese method, already are so soft at the origin, they don't need any conditioning.