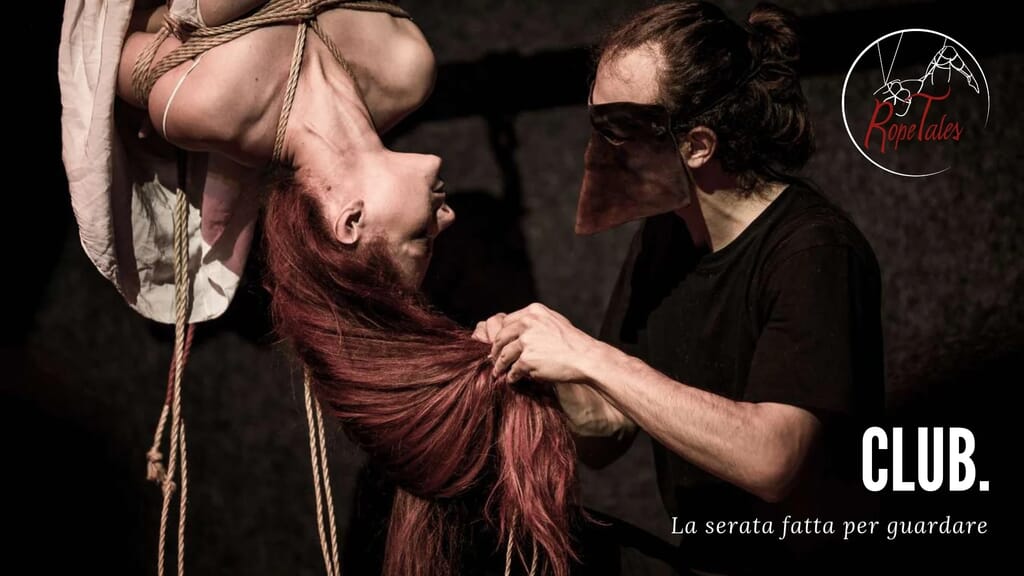 Atmosphere Eroticism Elegance
Club. is an evening of dim lights, wine, sake, and kinbaku. Leave your ropes at home: Club. is made for watching.
Sitting on the tatami at Yūgen Studio you will witness a kinbaku session. Kirigami, Tenshiko, and other riggers will be taking turns over the next few months to give you a taste of the beauty of kinbaku.
Club. is not a performance. Those who bind will try to offer you something that is as close as possible to what they would do in their own homes, without spectacle, without censorship.
Rope Tales invites you to enjoy this evening drinking and socializing, but above all rediscovering the pleasure of watching.